Moss Foundation Donates $50,000 for Education, Homeless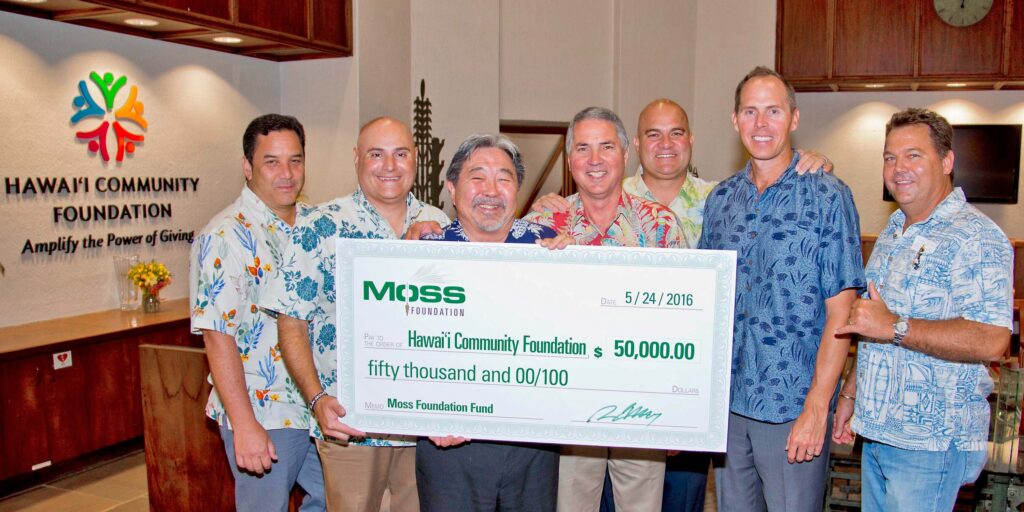 The Moss Foundation recently made a $50,000 donation to the Hawai'i Community Foundation to help improve youth education and assist homeless families.
The foundation is dedicated to helping those in the communities it serves and is honored to partner with HCF on these very important programs.
For full story, click here.