Moss & Associates Hires 50 Summer Interns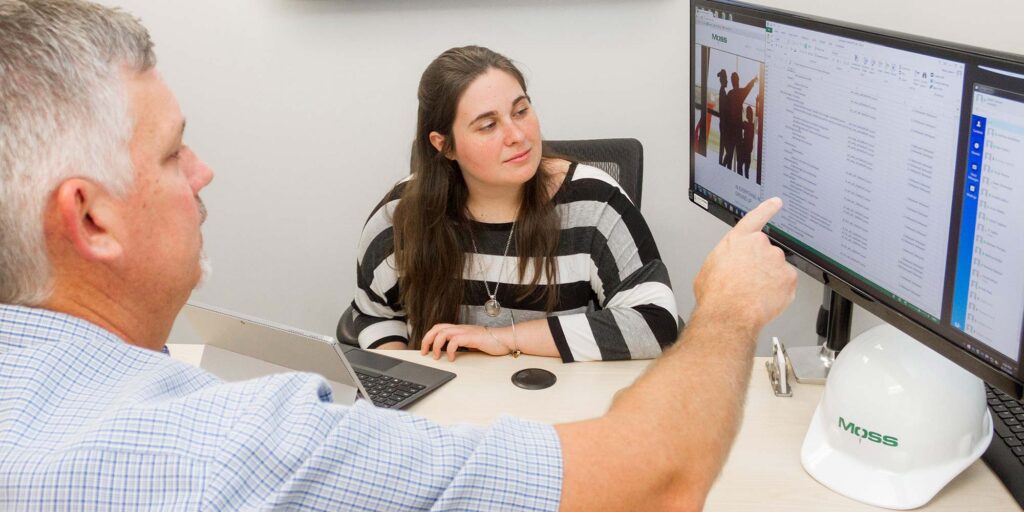 Moss & Associates has hired 50 summer interns in Florida, with 40 of those interns working at Moss' headquarters in Fort Lauderdale, and an additional 15 interns at other offices nationwide.
Out of more than 200 applicants, highly skilled staff members selected the interns through a series of meetings and interviews held throughout the year. All interns receive compensation and select interns, known as co-ops, receive course credit in addition to compensation. Interns who return for a second term receive wage increases.
"It is my third year interning at Moss, and each year is more exciting than the last," said Ashley Gerasimchik, intern at Moss. "The team is extremely helpful and has done a great job of preparing me for my future in construction."
The interns' duties are based on their career paths. Those interested in project management, for example, gain experience in coordinating the various processes involved with building commercial construction projects, including participating in pre-construction activities, coordinating project start-up and managing orders. Each intern works approximately 40 hours per week.
"Although the construction industry is predominantly male, nearly 25 percent of our interns are female," said Sherry Werner, Project Executive at Moss. "We are committed to diversifying the industry and have recently launched the Moss Women's Initiative (MWI) in an effort to achieve that goal and make Moss one of the best places for women to work and achieve their career goals."
About Moss:
Moss & Associates (www.mosscm.com) is a national privately held construction firm headquartered in Fort Lauderdale, Florida. With 9 regional offices in five states from Hawai'i to USVI, Moss focuses on construction management at-risk, design-build, and public-private partnerships. The company's diverse portfolio encompasses a wide range of sectors, including luxury high-rise residential, landmark mixed-use developments, hospitality, primary and higher education, justice and solar energy. Moss prides itself on a strong entrepreneurial culture that honors safety, quality, client engagement, and employee development. Its employees consistently rank Moss as one of the best places to work for career satisfaction.