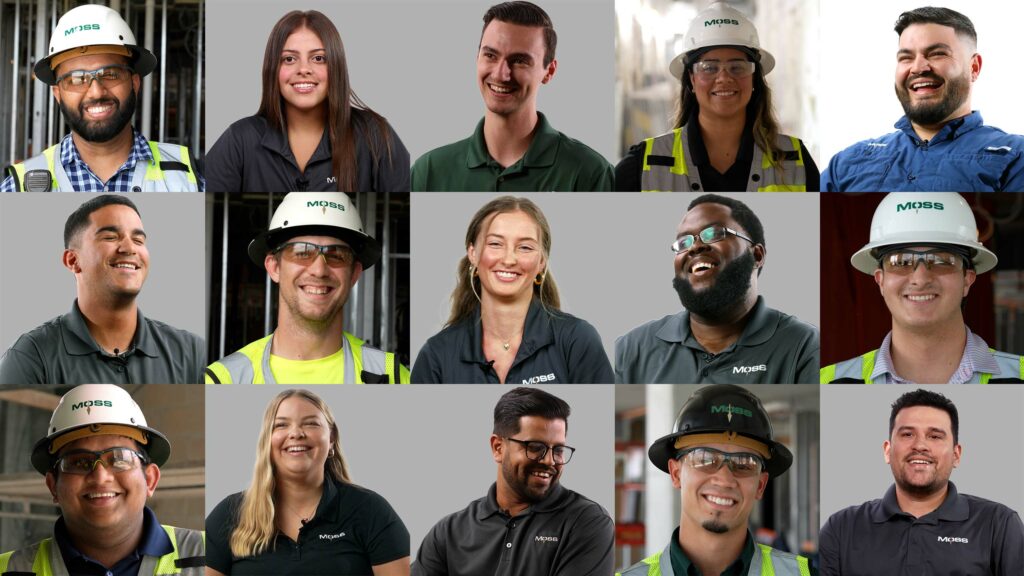 Why Moss?
Internship Program
Unleash Your Potential
Ready to dive into the world of hands-on experience? Moss is seeking determined and energetic individuals like you to make a difference and gain invaluable industry insights.
We cultivate an empowering environment where collaboration is fueled by a team of fun, entrepreneurial-spirited individuals. Together, we care, inspire, and take ownership of our work, delighting clients with every project.
Our internship program offers a glimpse into our family company culture, fast-paced environment, and dynamic leadership.
Don't just observe from the sidelines—seize the opportunity to make your mark in the industry!
Our Investment in You
Entrepreneurial company culture
Active construction job site exposure
On-the-job training from industry leaders
Innovative tools and technology
Networking and development opportunities
High energy, fast paced environment
Program Benefits
Weekly pay for interns
Benefits and Wellness programs
Housing allowance/Per diem
Mileage reimbursement
Program Requirements
Actively pursuing a degree in a field closely related to the business of construction
Available for full semester commitment (12-14 weeks)
Reliable transportation
Flexibility for commute, high travel, or relocation
Prior exposure to construction and/or business support software and applications
Professional and interpersonal skills
Selection Process
Career Fair
Build your profile
Selection notification
Offer letter
Placement for internship
Onboarding
Orientation
First day at Moss!
Join Moss and embark on an internship journey that will shape your future.