Construction executive Chad Moss presents $10 million gift to FIU, through the Moss Foundation Inc.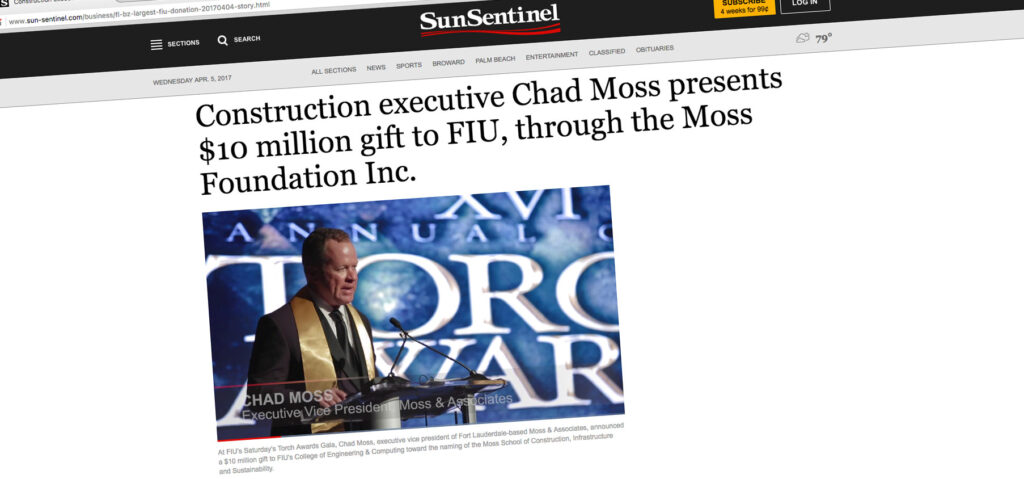 Chad Moss, executive vice president of the Fort Lauderdale-based construction company Moss & Associates, has presented a $10 million gift to Florida International University's College of Engineering & Computing, the largest donation by an alumnus to date.
In recognition of the gift, on behalf of the Moss Foundation, FIU's College of Engineering & Computing will name the school as the Moss School of Construction, Infrastructure and Sustainability. The naming coincides with the academic reorganization of the school, FIU officials said, reflecting a broader view of the industry and new approaches and methods for building sustainable urban infrastructure.
Read the full story on Sun-Sentinel.com.