Pinellas County Justice Center Parking Garage
Pinellas County Justice Center Parking Garage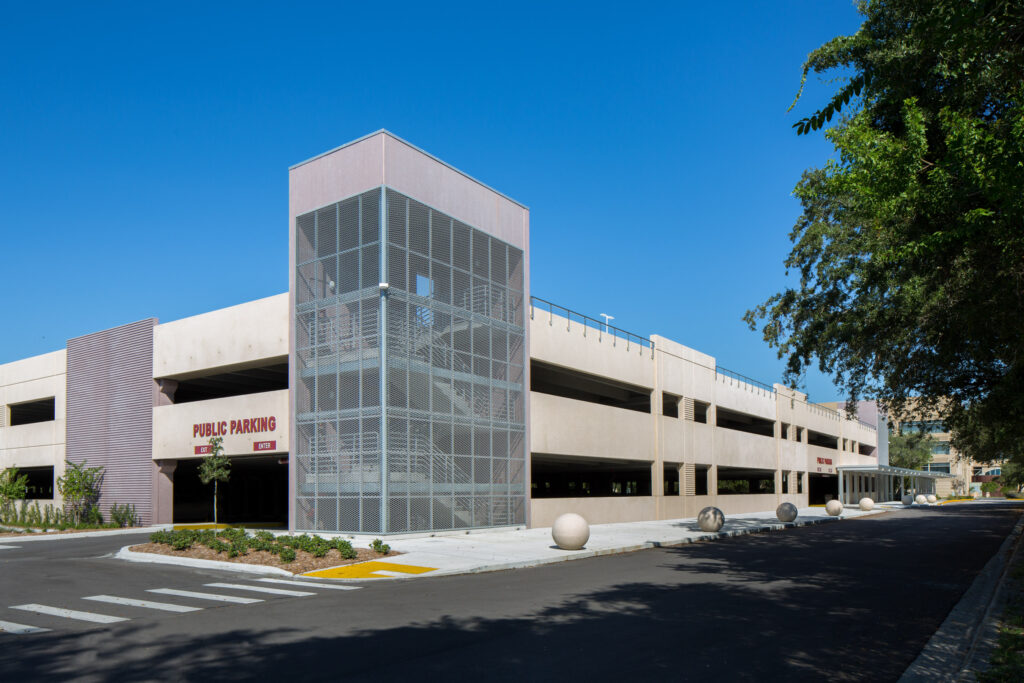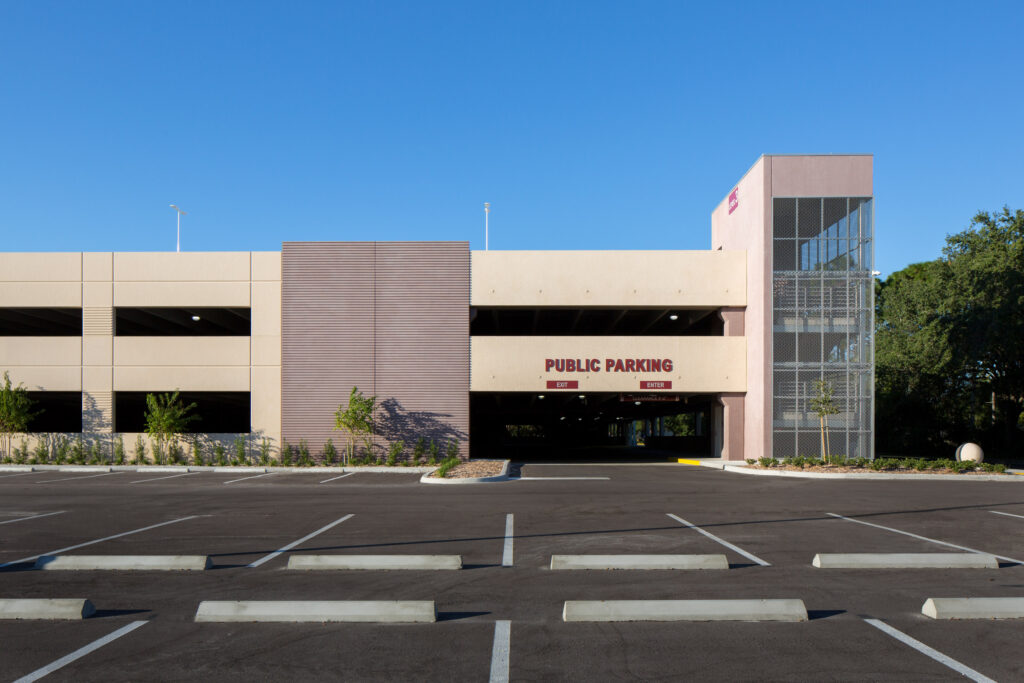 This stand-alone design-build parking facility doubled the amount of previously available parking spaces for the Pinellas County Justice Center. It serves the public coming to the Justice Center, the Judiciary, the Clerk of Court, the Public Defender, the States Attorney, and the Sheriff.
The Moss team completed an in-depth study of user group needs and researched the property options available. Several options were developed with detailed cost estimates and logistics planning for each option. By involving all user groups from the beginning of the process, we were able to ensure that each group was confident their needs and concerns were met.
The 3-tier garage consists of two stories of covered parking with a third open air parking deck. Stairway and elevator towers provide vertical conveyance for garage patrons. There is a CCTV security system with card access for employees and LED lighting throughout. The garage is constructed of tinted precast concrete load bearing panels and high quality precast concrete double tees for vehicle decks and ramps.
Project Details
316,000 SF
3 Stories
1,007 Parking Spaces
Ground Level Public Parking
Elevated Decks for Secured Parking
Secured Vehicle Access Gates
2 Elevators
3 Stair Towers
Stair Towers Clad in Architectural Mesh for Added Security
Covered Walkways to the East and West Provide Weather-Protected Access
Exterior: Colored Precast Load Bearing Lite Wall Panels with Precast Concrete Double Tee Member for the Vehicle Decks and Ramps
CCTV Security System
Card Access for Employee Entrances
LED Lighting Throughout