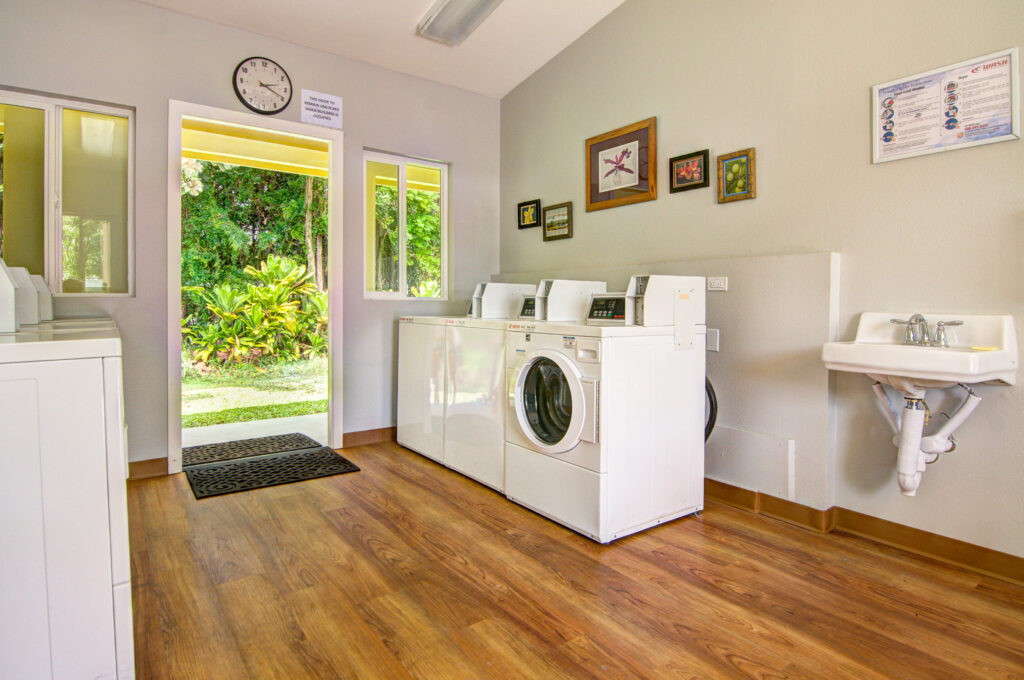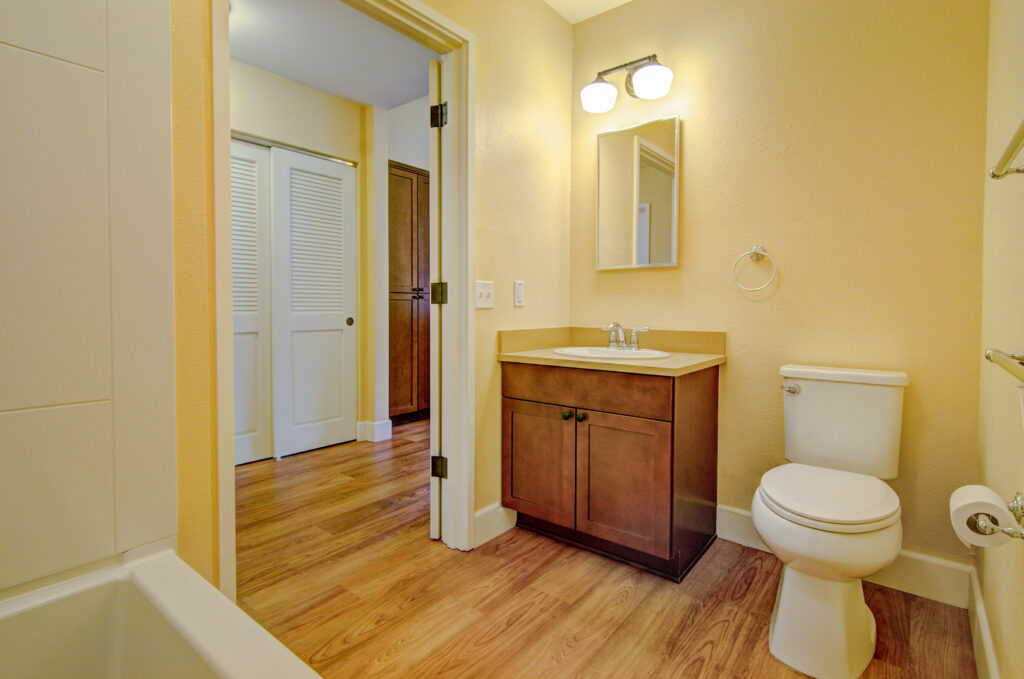 This affordable rehab project involved full replacement and upgrades to all interior and exterior finishes of nine residential buildings and one laundry/management office building. The interiors received new floating vinyl plank flooring, wood cabinets, quartz countertops, new framed closets, energy star appliances and light fixtures, low-flow plumbing fixtures, ceiling fans, window coverings and paint. Additionally, all electrical was brought up to code with the addition of new circuits and arc fault breakers.
The existing T1-11 siding was clad with new cementitious siding and new low-E, vinyl framed windows and fiberglass entry doors were installed. There are six ADA designated units that underwent reconfiguration to the bathrooms and kitchen. This work included moving walls, plumbing and electrical. Common area improvements included ADA path-of-travel corrective work to existing sidewalks, repaving of ADA parking stalls, new cluster mailboxes, new site furnishings, landscaping upgrades and similar upgrades to the laundry/management office building and replacement of all site lighting. The Kamana Elderly Housing community layout has three cul-de-sacs with three residential buildings each.
The HUD and tax credit stipulations associated with this project mandated a very aggressive production schedule such that each phase commenced and finished within the same calendar month. Residents from each phase were relocated off property during the renovation work, leaving the remaining units occupied. Great care was taken to ensure the safety and comfort of the residents in the adjacent, occupied buildings.
During preconstruction, Moss worked with the Owner of this project through numerous budget and scope challenges over many months. The Moss team worked diligently to engage the right subcontractors and vendors to ultimately achieve the Owner's budget. The Owner has come to rely on Moss's dedication and has since teamed with Moss for additional larger new-build opportunities (single family and multi-family housing) on the Big Island (Hawaii).
Project Details
313,804 SF
62 Units
9 Residential Buildings
Laundry/Management Office Building
65 Parking Spaces
Interior Renovations
New Floating Vinyl Plank Flooring
Wood Cabinets
Quartz Countertops
New Framed Closets
Energy Star Appliances and Light Fixtures
Low-Flow Plumbing Fixtures
Ceiling Fans
Window Coverings and Paint