Empowering Student Success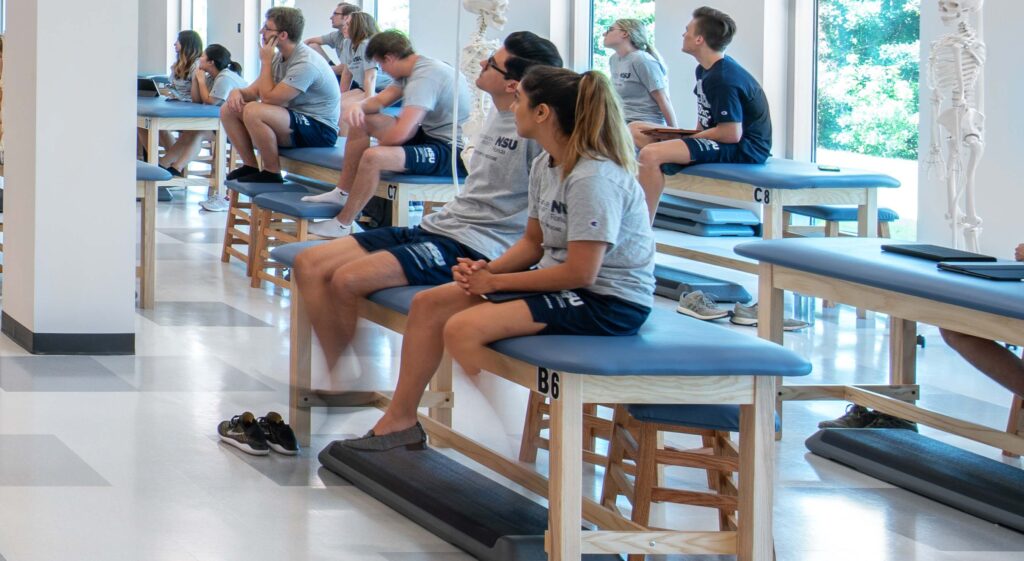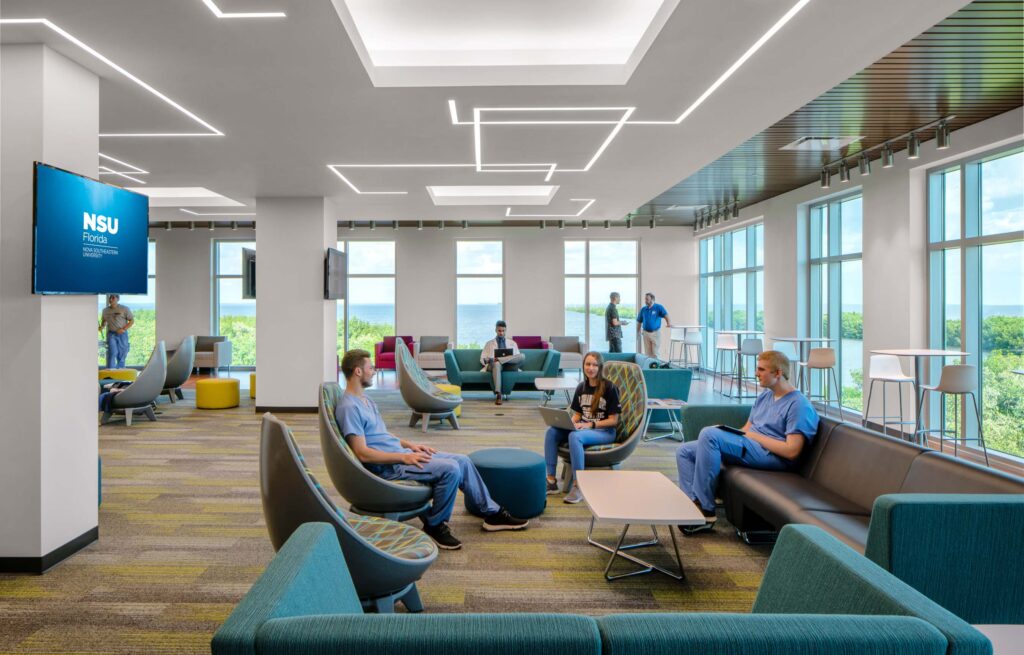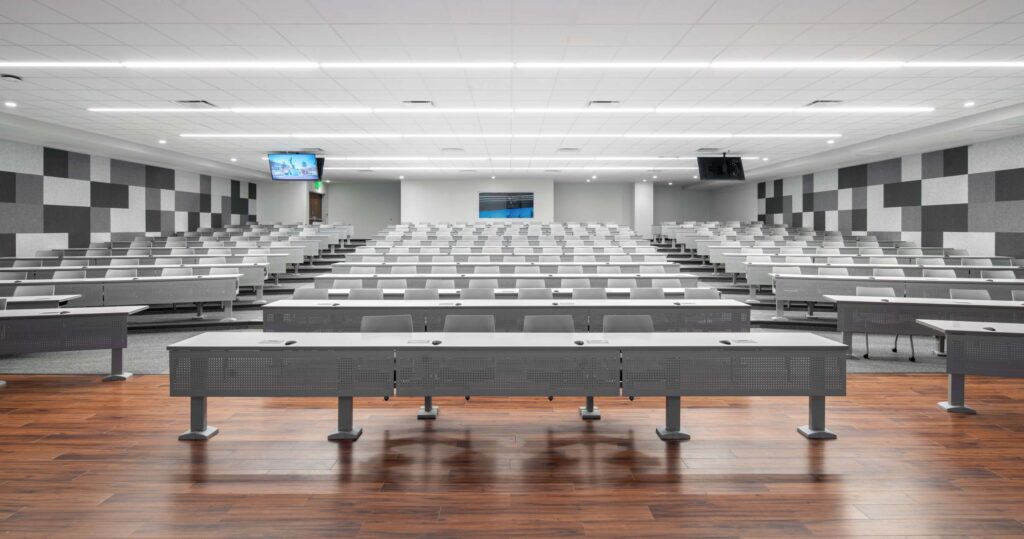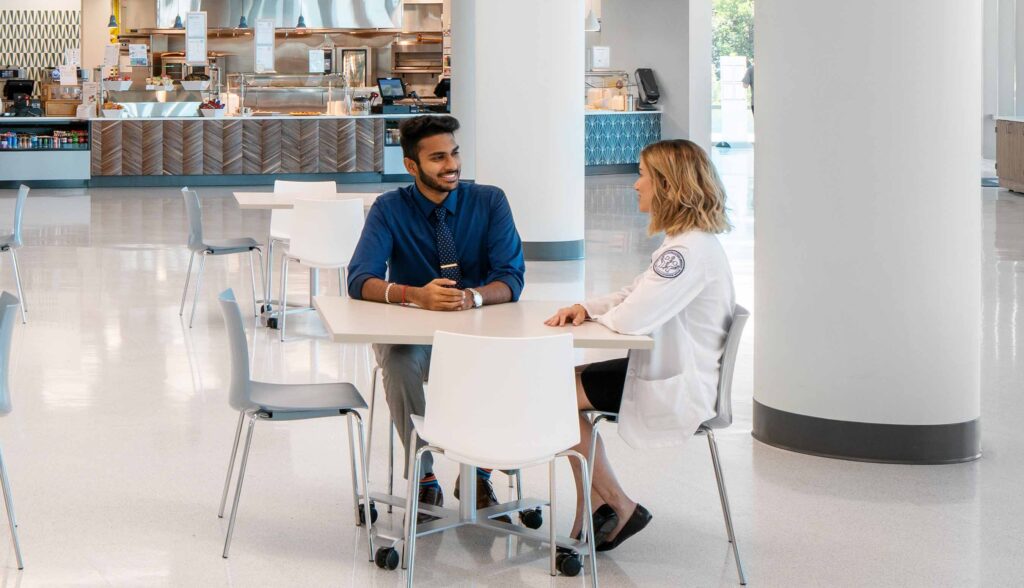 Nova Southeastern University
Nova Southeastern University's Dr. Kiran C. Patel College of Osteopathic Medicine has witnessed a remarkable transformation through the collaboration with Moss Construction. The new state-of-the-art facility spans an impressive 325,792 square feet and stands as a testament to innovation and educational excellence. With its three-story structure situated on a sprawling 27-acre site, this project has redefined the learning environment for students and faculty alike.
The greatest benefit of this project lies in its impact on advancing students' knowledge and careers. The diverse array of laboratory facilities provides a dynamic environment for hands-on learning and research, equipping future osteopathic physicians with the skills necessary to excel in their field. The hospital simulation areas offer realistic scenarios where students can practice critical medical procedures, enhancing their clinical competency and readiness for real-world healthcare settings.
The lecture auditorium and classrooms provide technologically advanced spaces that facilitate effective teaching and learning. With modern audiovisual systems and interactive capabilities, these spaces encourage collaboration, discussion, and the exchange of ideas. Additionally, the student study areas are designed to promote focus and productivity, offering a conducive environment for academic growth and fostering a sense of community among aspiring medical professionals.
Beyond academic pursuits, the building also prioritizes the well-being of its occupants. The presence of a cafeteria and fitness center ensures that students and faculty have access to nourishing meals and opportunities for physical exercise, supporting their overall health and well-being. The project's commitment to sustainability is evidenced by its LEED® Silver certification. By incorporating eco-friendly practices and materials, the construction aligns with principles of environmental responsibility, showcasing a dedication to both the present and future well-being of the community.
The collaborative efforts between Moss Construction and Nova Southeastern University's Dr. Kiran C. Patel College of Osteopathic Medicine have resulted in a transformative educational facility. The state-of-the-art building, with its advanced laboratories, simulation areas, lecture auditorium, classrooms, and student study areas, empowers students to gain knowledge, enhance their skills, and pursue successful careers in the field of osteopathic medicine. This project stands as a shining example of how strategic construction and design can profoundly impact the advancement of students' knowledge, careers, and overall educational experience.